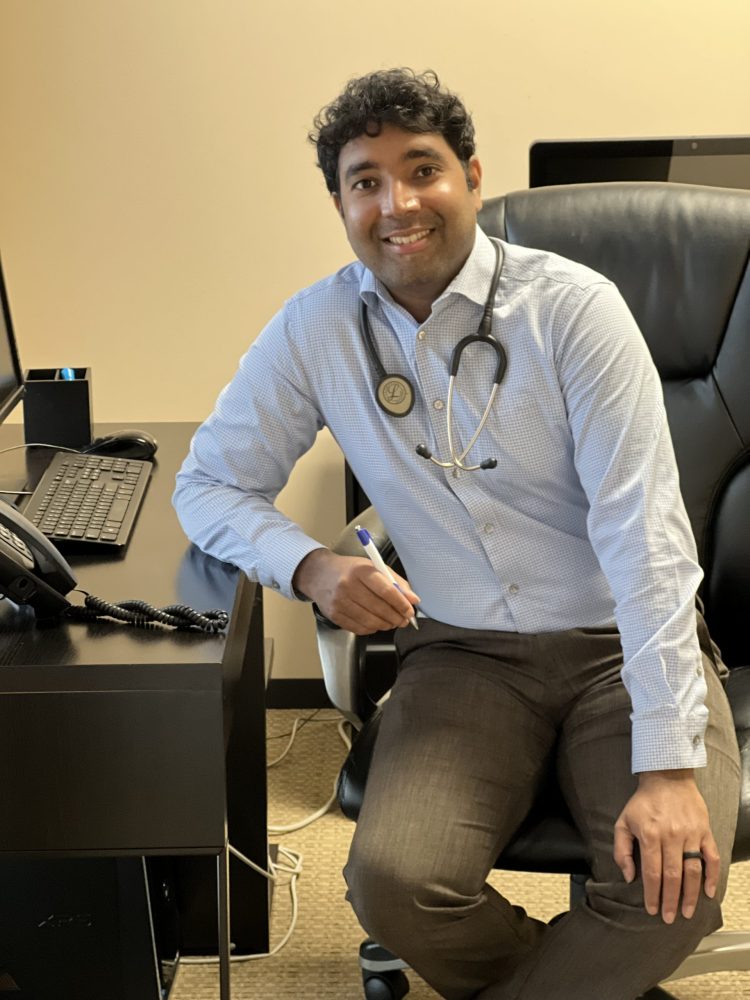 Board Certified Primary Care Physician & Licensed Acupuncturist.
With both an Eastern and Western approach I believe I can help you wherever you are in your health journey. We'd love to hear your story.
What to Expect
On your first visit to our clinic after you walk-in you will be greeted and checked in by one of our staff members. If you have not completed the consent forms beforehand you will have a chance to do so before the appointment begins. We recommend you to use the bathroom before you arrive and wear comfortable clothing. Expect the first visit to take about 1.5-2 hours. You will be taken to an exam room where you will visit with Dr. Cherian. Dr. Cherian will interview and exam you. After that he may recommend you to try a sample herbal tea before beginning the acupuncture session. During the acupuncture session Dr. Cherian will insert sterilized single-use needles into your skin, the location will depend on your diagnosis and treatment needs. You will be asked to rest for about 20 minutes with the needles in place. After 20 minutes one of the staff members will come to remove your needles. After that you will be guided out and given instructions on your herbal tea for home use.